24.02.2020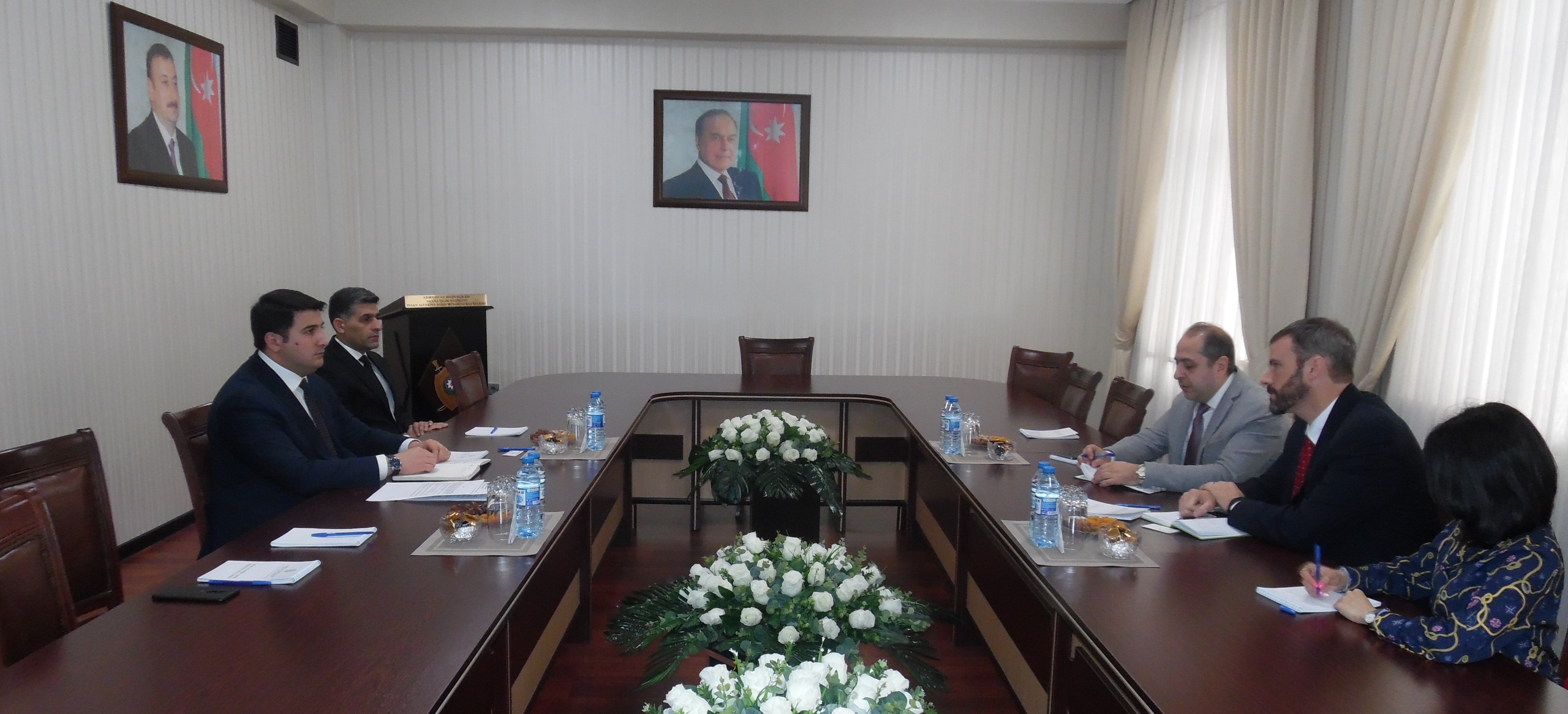 Meeting was held with Mr. Mark Goldenbaum, Human Rights Specialist at USAID Washington, Mr. Parviz Musayev, Project Management Specialist at USAID Azerbaijan, Ms. Gunel Mehdiyeva, Project Assistant at IOM Baku Office in order to carry out stakeholders and sector analysis of combating trafficking in human beings and develop a concept note for USAID's programming in the area of counter-trafficking, as well as to discuss training needs in the context of "Counter-Trafficking in Persons Activity" project funded by USAID.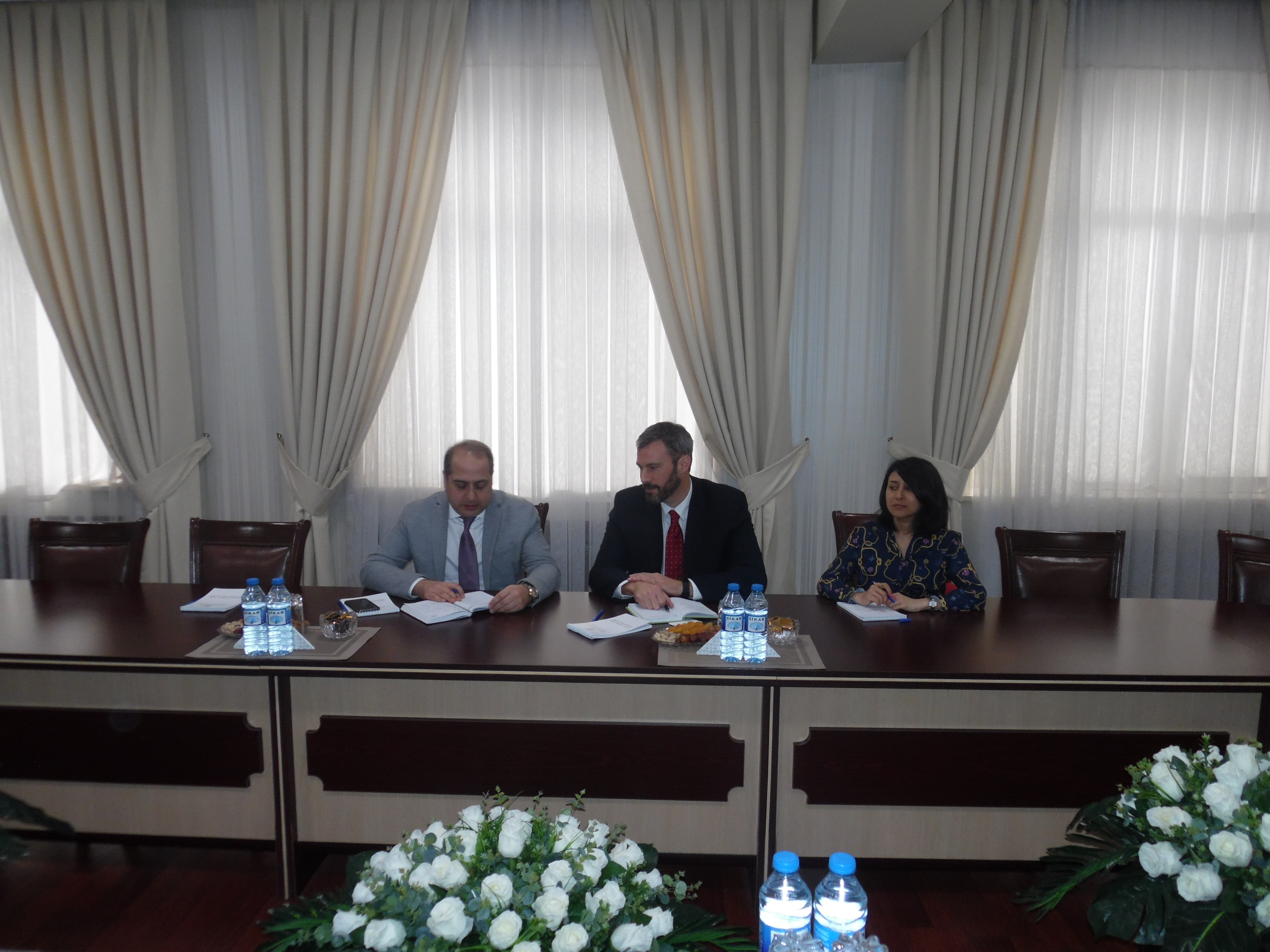 Guests, in particular, Human Rights Specialist Mr. Mark Goldenbaum have been informed regarding issues of concern, detailed information about works done in the anti-trafficking field, also issues relating to preventive measures, victim protection, training needs, as well as future perspectives have been discussed and all questions were answered.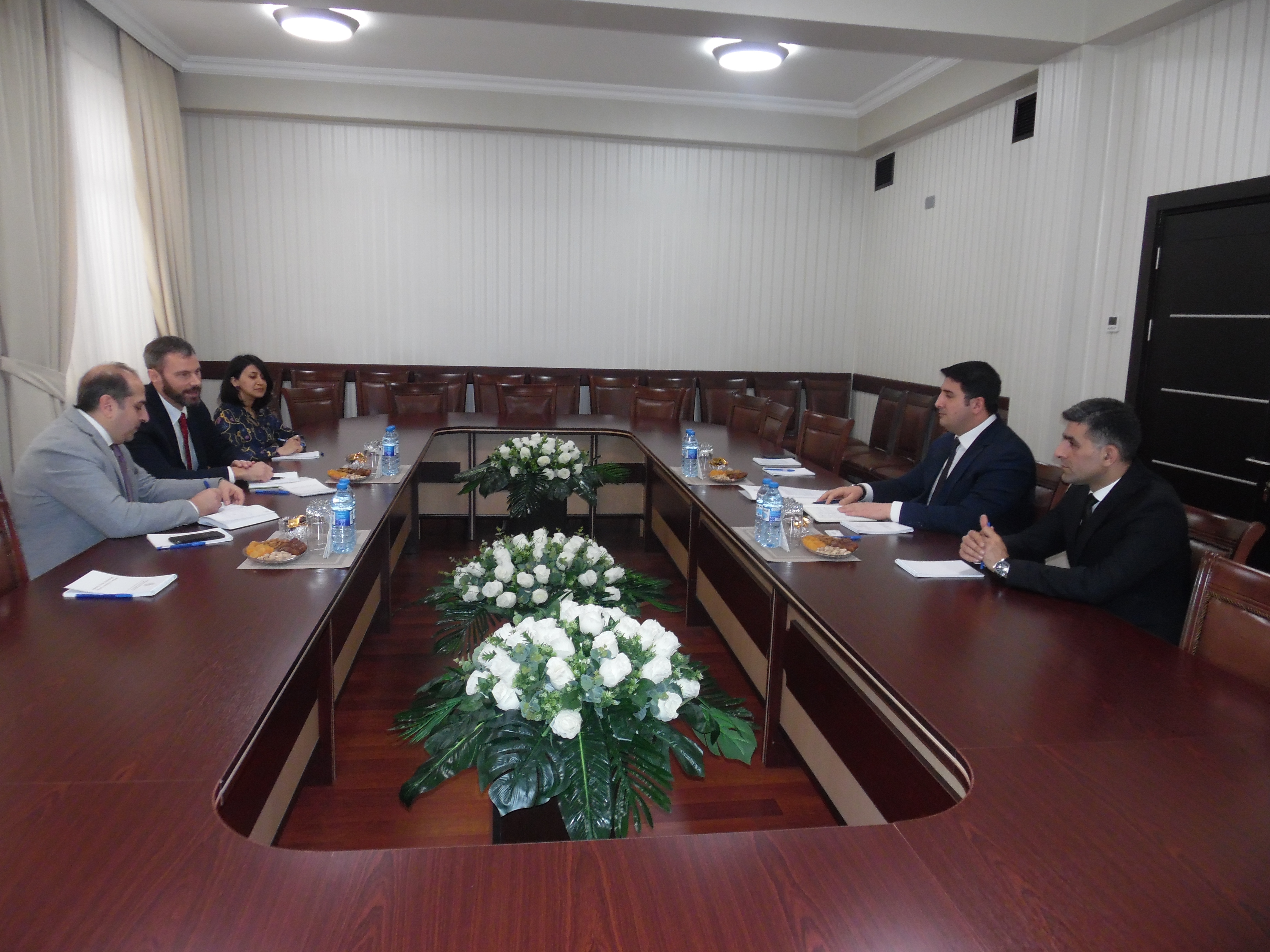 In general, the meeting was held in a warm and business atmosphere, and the guest thanked the staff for the effective exchange of information.